Strengthen the Spirit of Virginia's
Women+girls (W+g)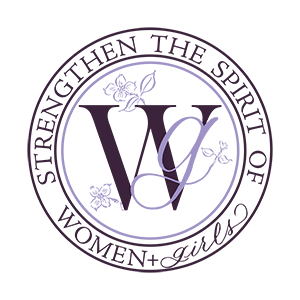 First Lady of Virginia Suzanne S. Youngkin is cultivating sisterhood and building connections through her Strengthen the Spirit of Virginia's Women+girls(W+g) initiative. Launched in November 2022, W+g emphasizes supporting, celebrating and championing Virginia's women and girls, with a focus on two, primary pillars: behavioral health and Wellbeing & Workforce preparedness.
The First Lady is coming alongside organizations and individuals to promote mental and physical wellbeing and strive to de-stigmatize addiction, anxiety and depression.
I am particularly concerned about the rise of prescription and non-prescription opioid drug use. I am focusing attention on the dangers of fentanyl poisoning — partnering with Virginia families, nonprofits, schools and faith-based organizations to build awareness and shine a light on resources.
The First Lady is championing workforce readiness through education, apprenticeships, trade schools and more.
I am passionate about the need for public-private collaboration, as well as unique education and training opportunities, to empower and equip Virginians for careers in high-demand jobs. I am partnering with nonprofits, traditional and unconventional schools, apprenticeship programs, private sector advocates and government agencies to support Virginia's aspiring and talented women and girl workforce.
<! --- Instagram Feed -->
Follow Us on Instagram