April 2023
Supporting individuals with intellectual disabilities in work, purpose and opportunity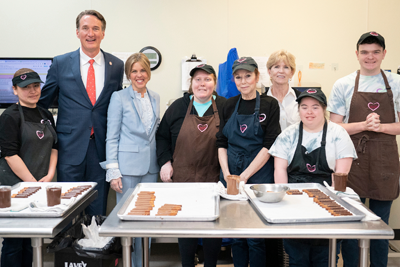 Cameron's Coffee & Chocolates
Cameron's Coffee & Chocolates is a business enterprise of nonprofit Every1 Can Work and provides permanent employment opportunities for young adults living with developmental and intellectual disabilities.
At Cameron's Coffee & Chocolates, employees with intellectual disabilities work alongside volunteers and culinary specialists to produce delicious chocolates as well as other food products and services. They develop essential workforce readiness skills that serve them beyond their time at the shop and into their broader lives and careers.
Cameron's Coffee & Chocolates first opened in 2013 with three employees with intellectual disabilities. Today, it employs 23 workers with intellectual disabilities and is serving as a model to other U.S. states and nations on how to effectively empower individuals with disabilities. On October 1, 2023, Cameron's Coffee & Chocolates will celebrate its 10th anniversary.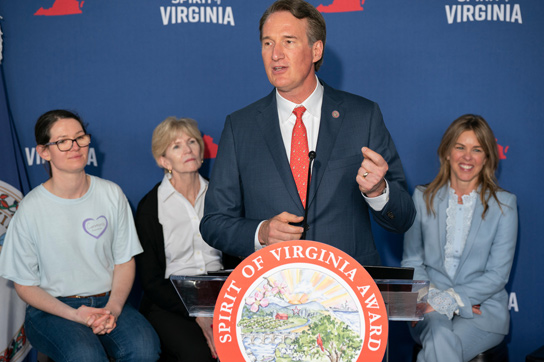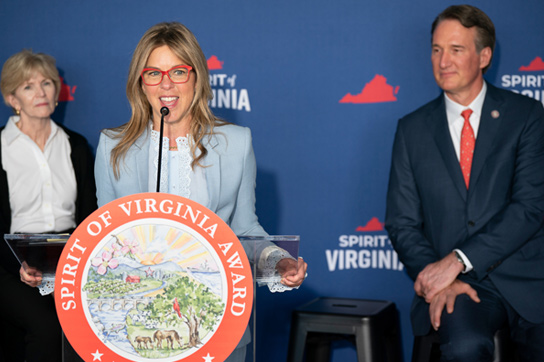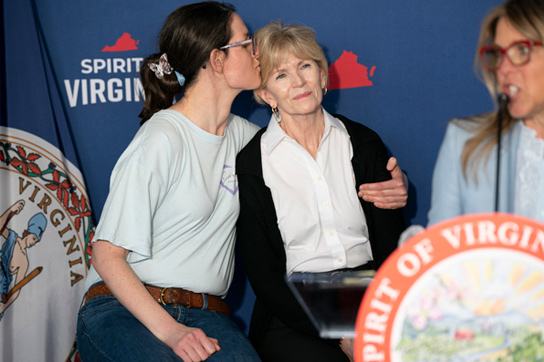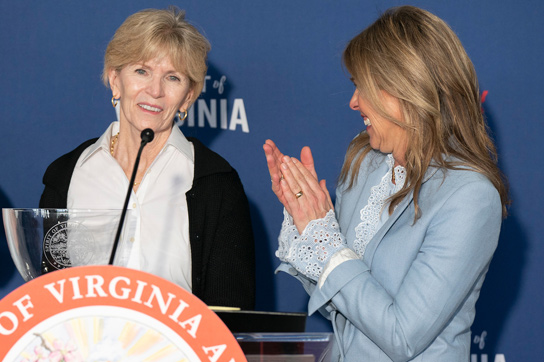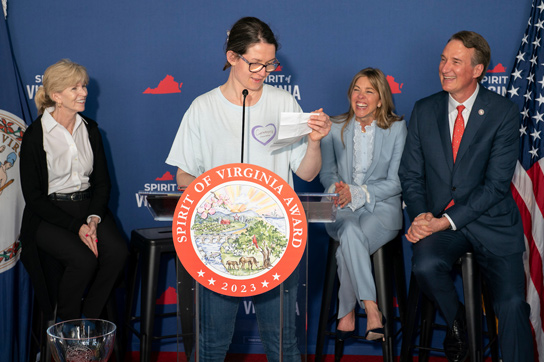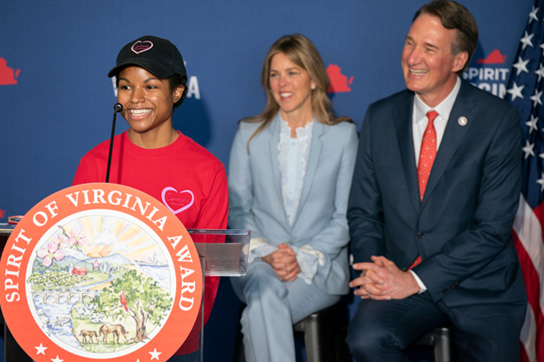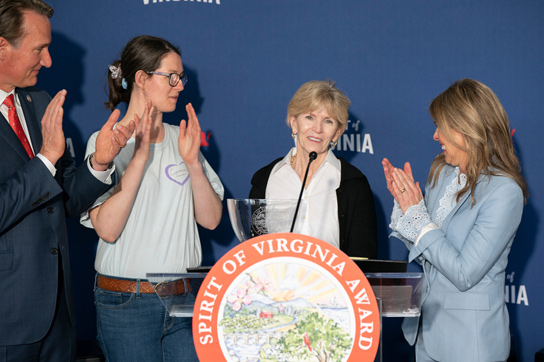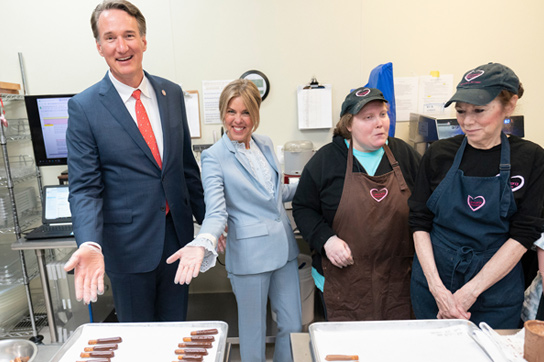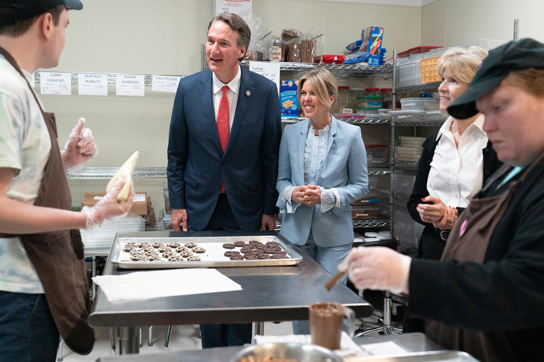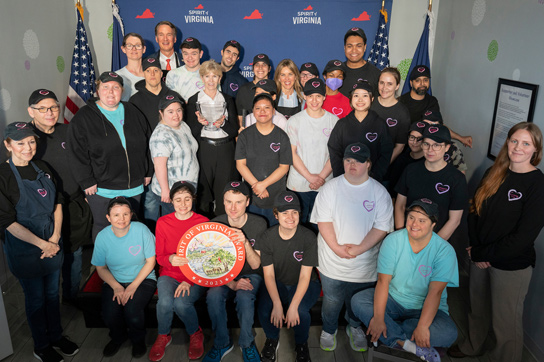 Official Governor Youngkin Photos by Shealah Craighead