September 2023
Training our Nation's Heroes to Thrive in the Aftermath of Trauma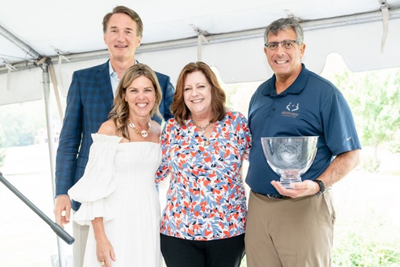 Boulder Crest Foundation
September 8, 2023
Bluemont, VA
The Boulder Crest Foundation (BCF) is a nonprofit retreat facility that serves veterans, first responders, and their families.
Opening its doors to guests in 2013, the Boulder Crest Foundation recently received a 2023 Spirit of Virginia Award at its 10th anniversary celebration. The foundation provides evidence-backed practices to encourage Post-traumatic Growth programming and restoration while conducting invaluable research. To date, the foundation has served over 3,500 Virginians and an estimated 100,000 persons across America at no cost to participants.
With 37 beautiful acres in Northern Virginia complete with a labyrinth, garden, horse therapy, sport facilities, communal areas and more, as well as a second facility in Southwestern Arizona, Boulder Crest provides a place for individuals to find peace, draw strength, and interact with others with similar experiences. The foundation is setting the standard for productive and effective ways to help military, veterans, first responders and their families all across the nation.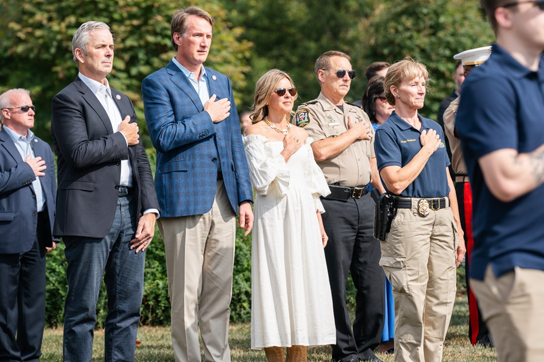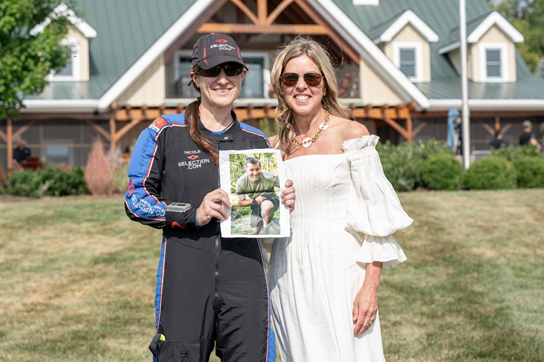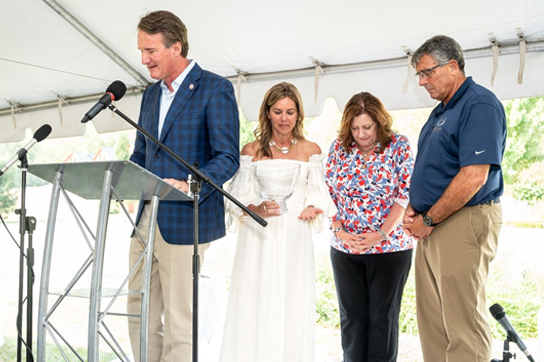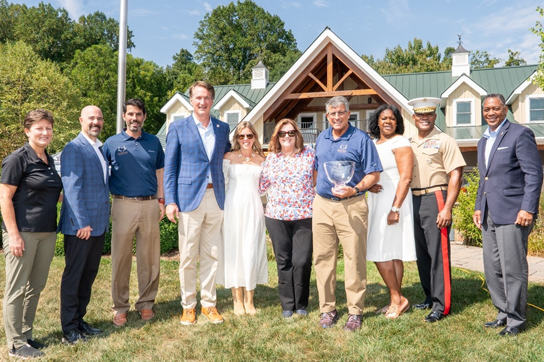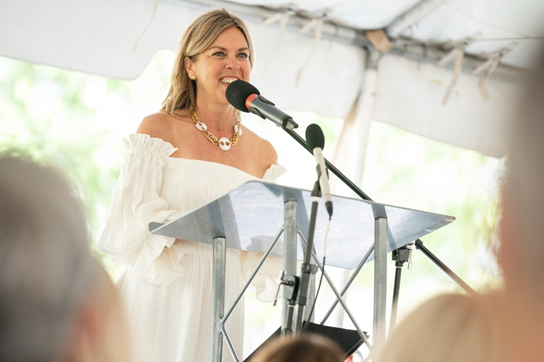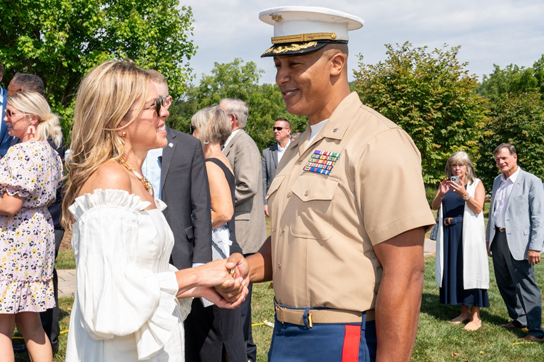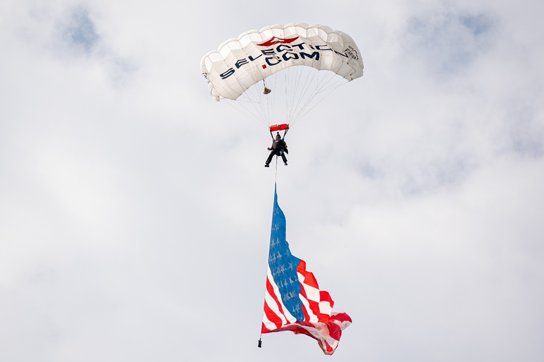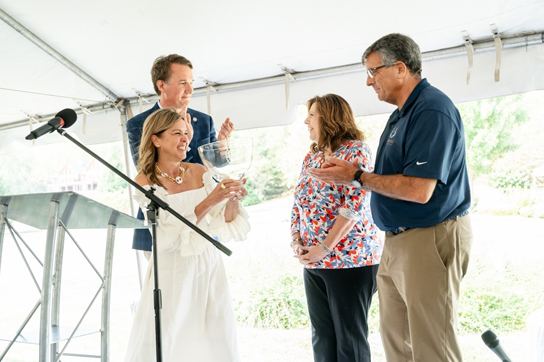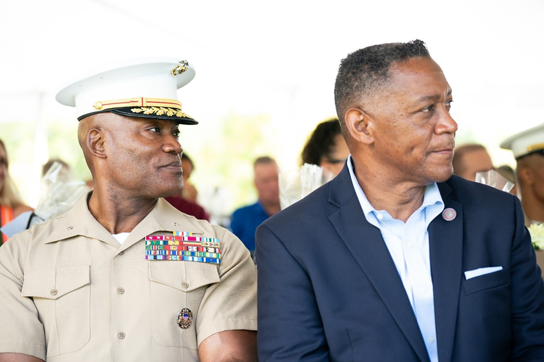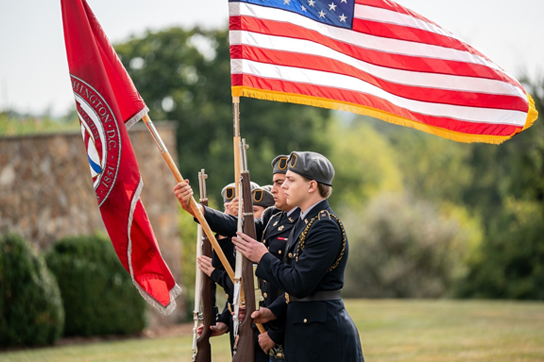 Official Governor Youngkin Photos by Shealah Craighead