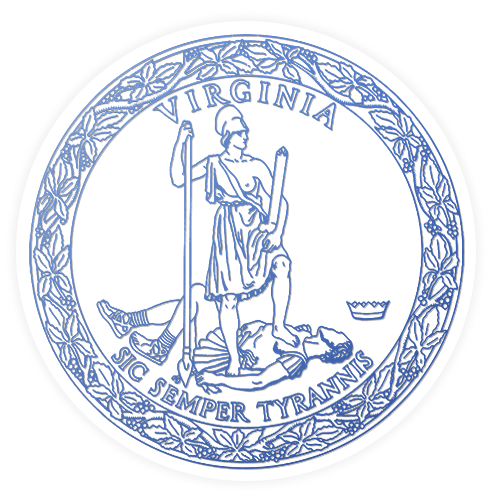 For Immediate Release:
November 17, 2022
Contacts:
Office of the First Lady: Julia Norfleet, julia.norfleet@governor.virginia.gov | Office of the Governor: Macaulay Porter, Macaulay.Porter@governor.virginia.gov
First Lady Suzanne S. Youngkin Announces November 2022 Spirit of Virginia Award Recipient
~ The Governor and First Lady presented the Spirit of Virginia Award to William King Museum of Art in Abingdon, VA on Thursday, November 17 ~
ABINGDON, VA – Governor Youngkin and First Lady Suzanne S. Youngkin today presented the Spirit of Virginia Award to William King Museum of Art, recognizing the female leaders who are championing the museum's impact across the Southwest Virginia region in arts access, arts and culture education, technical skills training and workforce readiness, rehabilitation, small business development, youth programming and more.
"William King Museum of Art serves as a shining example of the positive intersection of art, history, culture, education, rehabilitation, workforce readiness and community engagement," said the First Lady Suzanne S. Youngkin. "I am so proud of the women who shepherd this organization and brighten the lives of Virginians living in Southwest Virginia and beyond."
"This award is an exciting and important recognition of the service our museum strives to provide for this part of the Commonwealth. We celebrate our region's culture, both past and present; our educational programs reach twelve school systems in nine Southwest Virginia counties; and the museum's national accreditation by the American Alliance of Museums allows us to exhibit art not otherwise seen in this area. We take our mission very seriously and are so very grateful to the Governor and First Lady and humbled to be singled out by them in this special way," said William King Museum of Art Executive Director Betsy K. White.
William King Museum of Art's mission is to provide arts education, exhibit fine art and preserve the Southwest Virginia and Northeast Tennessee region's cultural heritage. The museum's Art Lab learning hub includes a Digital Lab, where anyone in Southwest Virginia can access, learn and use digital tools for art, design and life. It is the only nationally accredited art museum west of Roanoke, which Ms. White says underpins its commitment to the community. Fifteen of the museum's 17 staff are women.
During the award ceremony, Governor Youngkin presented Ms. White with a proclamation in her honor. Ms. White became Executive Director of William King Museum in 1988 and has come out of retirement twice for her work starting and growing the museum's Cultural Heritage Project, which records objects made by hand in Southwest Virginia and Northeast Tennessee prior to 1940, in an effort to foster an appreciation of the region's role in American material culture.
The award comes on the heels of the announcement of the First Lady's new campaign, Strengthen the Spirit of Virginia's Women+girls (W+g), where she is focused on connecting, celebrating and championing Virginia's women and girls through two, primary pillars of focus: Wellbeing and Workforce. Learn more about the First Lady's Women+girls (W+g) initiative by visiting her new .
The Spirit of Virginia Award recognizes unique qualities and standout achievements across the Commonwealth and salutes Virginians for their uncommon contributions in private industries, education, culture, the arts and philanthropy. The inaugural Spirit of Virginia Award was presented to the National Center for Healthy Veterans in Altavista, VA in March, followed by Jill's House in Vienna, VA in May; Hope's Legacy Equine Rescue in Afton, VA in July; and An Achievable Dream, a full K-12 education program that operates six schools in Virginia in partnership with Newport News Public Schools, Virginia Beach City Public Schools and Henrico County Public Schools, in September; and the Chincoteague Volunteer Fire Company in Chincoteague, VA in October.
Governor Youngkin and the First Lady will name the next Spirit of Virginia Award recipient in February 2022. Learn more about the award . To learn more about William King Museum of Art, visit the museum's website. All recipients of the Spirit of Virginia Award will be recognized in December at Virginia's Executive Mansion.
Follow the First Lady on Facebook and Instagram as she celebrates Virginians all across the Commonwealth.
| | |
| --- | --- |
| The Governor and First Lady presented the Spirit of Virginia Award to William King Museum of Art in Abingdon, VA. The Governor presented a proclamation in honor of Executive Director Betsy K. White. Photo by Shealah Craighead Photography. | |
| The First Lady recognized the impactful women leaders at William King Museum of Art during the Spirit of Virginia Award ceremony. Photo by Shealah Craighead Photography. | |
| Pictured: The First Lady and Margaret Hancock, executive director of the Virginia Commission for the Arts, receive a tour of an art studio. Photo by Shealah Craighead Photography. | |
| Local elementary school children presented Betsy K. White with artwork. Photo by Shealah Craighead Photography. | |
| Betsy K. White, a decades-long leader at William King Museum of Art, received the Spirit of Virginia Award on behalf of the museum. Photo by Shealah Craighead Photography. | |
# # #