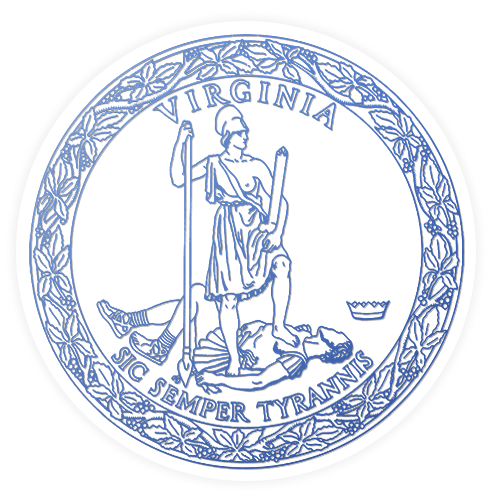 For Immediate Release:
November 16, 2022
Contacts:
Office of the First Lady: Colleen Dugan Messick, colleen.messick@governor.virginia.gov | Office of the Governor: Macaulay Porter, Macaulay.Porter@governor.virginia.gov
First Lady Suzanne S. Youngkin Announces New Campaign Focused on Wellbeing and Workforce for Virginia's Women and Girls
~ The First Lady will increasingly focus time and attention on Virginia's women and girls by addressing prescription and non-prescription opioid drug use and championing workforce development opportunities ~
RICHMOND, VA – In the spirit of Thanksgiving, the First Lady on Tuesday unveiled a new campaign broadening her sisterhood and awareness activities. Through the campaign, Strengthen the Spirit of Virginia's Women+girls (W+g), the First Lady will connect, celebrate and champion Virginia's women and girls in two, primary pillars of focus: Wellbeing and Workforce.
"Through Women+girls (W+g), I hope to build on the connections and communications we have fostered in this first year of service and focus on these most important issues," said the First Lady Suzanne S. Youngkin. "Working side by side with the Governor, secretariats as well as a vast network of nonprofits, my team pledges to drive awareness, help provide educational tools and de-stigmatize conversations around some of our most troubling challenges, namely fentanyl poisoning, the steady rise of prescription and non-prescription opioid drug use and increases in anxiety and suicide. I'm also passionate about coming alongside aspiring and talented Virginians to equip them in their careers," she continued. "The privilege of serving Virginians is something I take very seriously, and my prayer is that every single woman and girl in Virginia finds dignity in work and more vibrant living," she concluded.
On Tuesday, the First Lady joined a roundtable discussion with Chesterfield County's Substance Abuse Free Environment Inc. (SAFE) Opioid and Heroin Prevention Task Force (OHPTF) and visited the James River Horse Foundation in State Farm, VA, beginning a collection of engagements this week to roll out the Women+girls campaign ahead of the Thanksgiving holiday and into the New Year.
"All too often, individuals are forced to react to crisis situations, instead of focusing on prevention and education. Wellbeing provides the mental preparation and tools to be resilient in the face of those crisis situations – whether for anxiety, depression or substance use," said Secretary of Health and Human Resources John Littel. "I am especially grateful to the First Lady for raising awareness about the dangers of fentanyl poisoning and the life-saving use of naloxone through the REVIVE! training course."
"I appreciate the thoughtfulness in the First Lady's approach by listening and speaking to prevention professionals about the best ways to combat the rising threat that fentanyl and opioids present to Virginia youth," said Virginia Foundation for Healthy Youth Executive Director Marty Kilgore.
"The Greener Pastures Program at State Farm Work Center teaches female inmates to care for retired racehorses and enables the inmates to give back to the community while gaining vocational knowledge they can use upon release. Inmates gain self-esteem and self-control while focusing on how they act towards and react to others. The impact this program has on the ladies is quite profound. This program shows how much VADOC thrives on working with the inmates to help them be prepared with the skills learned to function in society," said Secretary of Public Safety and Homeland Security Bob Mosier.
"The James River Horse Foundation was honored to welcome the First Lady of Virginia to visit us and hear how, in partnership with the VA Department of Corrections (DOC), we are able to rescue former racehorses and use them in an equine vocational program for selected inmates at the State Farm Work Center in Goochland County. While the program curriculum focuses on equine care and stable management, it also teaches skills such as teamwork, time management, responsibility and problem solving that the women will need when they return to their families and communities," said James River Horse Foundation President Debby Dunham. "This unique public-private partnership allows us to make a difference for the horses and the women in our program. We were thrilled to be able to share our story with the First Lady."
As part of the Women+girls (W+g) campaign, the First Lady will prioritize resources and communications to Virginia's women and girls to encourage physical and mental wellbeing as they strive to pursue and steward their work. The First Lady launches this campaign in a celebration of L.I.F.E., advocating for Virginia's women and girls to Live+Inquire+Flourish+Endure.
Learn more about the First Lady's Women+girls (W+g) initiative by visiting her new . Check the First Lady's website for updates and sign up for her monthly newsletter for more information in the coming months.
| | |
| --- | --- |
| The First Lady joined Chesterfield County's Substance Abuse Free Environment Inc. (SAFE) Opioid and Heroin Prevention Task Force for a roundtable discussion on Tuesday. | |
| The First Lady listens to SAFE OHPTF members on the Education and Prevention, Law Enforcement, Treatment and Recovery and Medical subcommittees share insights. | |
| The First Lady visited the James River Horse Foundation to learn more about their equine vocational program. | |
| The First Lady listens to women share about their experiences with the James River Horse Foundation equine vocational program. | |
# # #